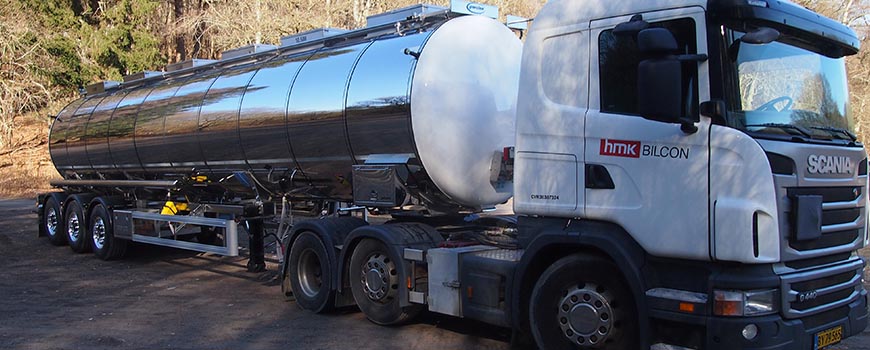 We sell liquid tankers for the transport of different liquid products from Spanish Parcisa S.L.U. in Denmark, Norway, Sweden, Finland, the Faroe Islands, Iceland and Greenland.
The tankers are made of stainless acid-resistant steel, and it is possible to transport many types of liquid products such as ADR chemicals, bitumen, foodstuff, rapeseed oil, waste products from fish production and alcohol.
The tankers are optimized for use in the Nordic markets and can be delivered both with and without internal coating and with and without external insulation.
SOLUTIONS:
Three-axle tanker
Four-axle tanker
Three-axle semitrailer
Four-axle semitrailer
Three-axle drawbar tank trailer
Four-axle drawbar tank trailer
BENEFITS:
Built according to your needs
Industry-optimized solution
Long life
High quality
Service and right of complaint at HMK Bilcon
CAPACITY:
Depending on project and customer wishes
Get an offer
Jesper Falkenløve
Phone no.: (+45) 23 21 55 55
Email: jfa@hmkbilcon.dk
Should we contact you
Fill out our contact form and we will contact you
Contact me