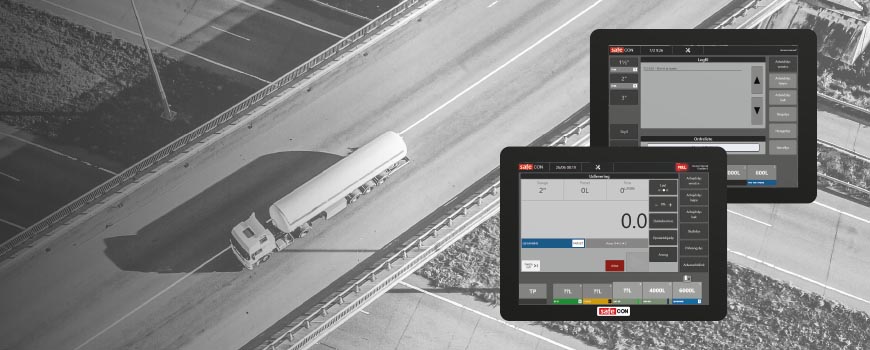 SafeCon® III - the world's best fuel delivery control system
SafeCon® III has been developed and adapted to the requirements of the future for fast and efficient fuel delivery. The fuel delivery control system is built with well-known and reliable components. We have ensured that the system has the best elements from previous SafeCon® systems. At the same time we also introduce new modern and future-proof functions.
Complete overview and flexibility
SafeCon® III has a completely new user interface that is simple and easy to use. You have a constant overview of products, remaining quantity and hoses, and at the same time you can control other functions such as the work light on your fuel tanker. All you need to do to start a delivery is to select a hose, a compartment and approve the set-up.
In addition SafeCon® III provides even greater flexibility as it can be customised and set up to meet your needs. The system contains several functions that you can choose from, so that your workday becomes as efficient as possible.
BENEFITS:
99% guaranteed uptime on tank and fuel delivery control system
24/7/365 remote support for service subscriptions
Fast delivery of fuel
Super easy operation
TECHNICAL DATA:
Fully digitised system with integrated electronic meter
Robust 12 ``touch screen tested from -35 ° to 60 ° C
Intelligent inventory accounting and compartment status
Sequential / parallel delivery
Manual and automatic switch to the next compartment
Control of back pressure and pump speed
Protection against product mixing
Temperature-compensated delivery
Tailored product list
Get an offer
Should we contact you
Fill out our contact form and we will contact you
Contact me