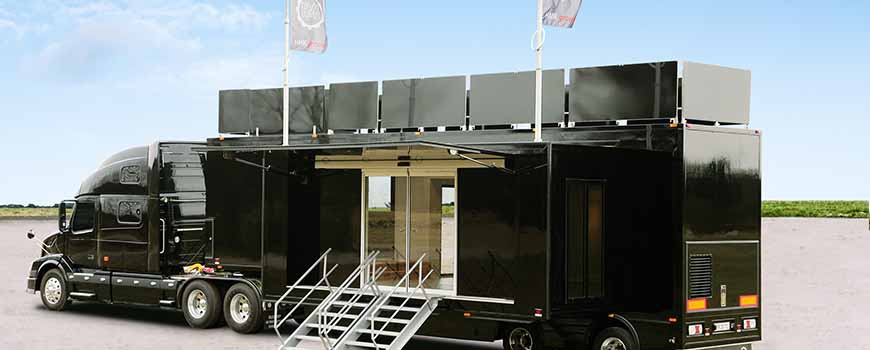 Expandable M trailer balcony
Our Expandable M trailer balcony is a large and spacious trailer that can be transported and set up anywhere where an ordinary truck can be parked. It has two extendable modules - one on each side - as well as a balcony on the roof, which gives a total floor area of 97 m 2 .
When the sides are expanded, you get a large nice room, which can be used as an exhibition trailer and for road shows.
The trailer is built in 55 mm fiberglass-reinforced polyester panels, which form exterior and interior cladding made according to the sandwich principle to achieve great strength and flexibility.
The trailer has a long life and it is insulated to ensure a comfortable indoor climate regardless of outdoor weather conditions.
A HMK Expandable is equipped with air conditioning, underfloor heating, network and can be equipped with eg kitchen, toilet, storage room and much more. It can stand alone without a tractor and still works with electricity, water and heat via a generator.
BENEFITS:
Easy to transport
Rapid deployment
Customized solutions to fit your needs
High quality
Suitable for events, branding, sales campaigns, product launches, fairs
TECHNICAL DATA:
Pods: 1,85 m x 8 m
Roof top: 34 m2
Total floor area: 97 m2
Get an offer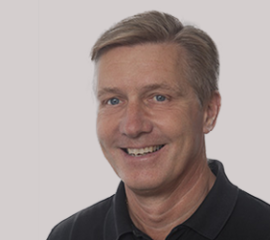 Should we contact you
Fill out our contact form and we will contact you
Contact me