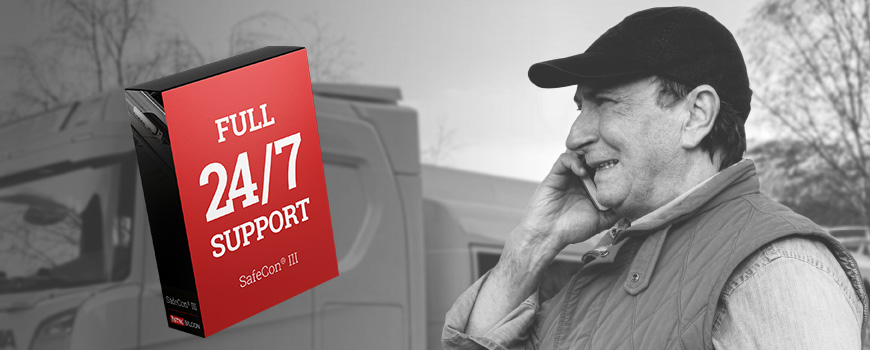 SafeCon® III online support
With SafeCon® III you can get support for you fuel delivery control system when you need it. We have our own service department, which can give you online support 24 hours a day. Therefore, we guarantee 99% uptime on your fuel tanker and your fuel delivery control system.
With our SafeCon® III FULL support, your service subscription guarantees you support regardless of the time of day. We are ready to help you 24/7.
Our subscription also gives you the latest features with software updates and maintenance, just as SIM cards and Secure data are included.
Contact our sales department to know more.
BENIFITS:
24-hours support
One point of contact for both fuel tanker and fuel delivery control system
Greater reliability
Continuous software update with new features
Get an offer
Should we contact you
Fill out our contact form and we will contact you
Contact me