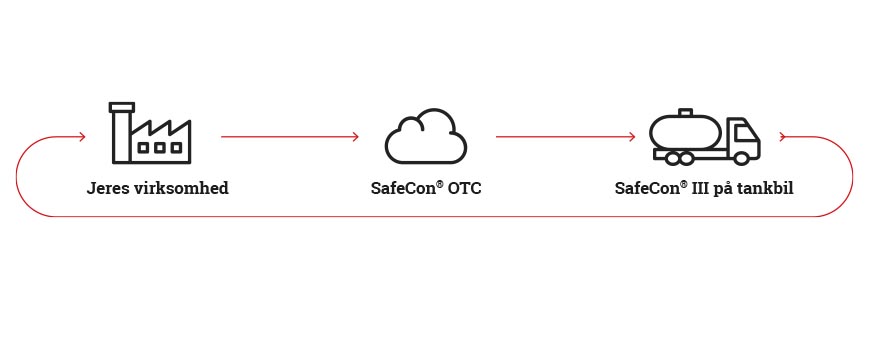 With the development of SafeCon® III we have also developed our own SafeCon® OTC-system. Therefore, we can now offer full integration to your company's office and ERP system, so that everyday life is optimized for both driver and office.
With a SafeCon® OTC-system orders can be handled on a tablet in the cab or from the SafeCon® III on the fuel tanker. It allows the driver to sort the orders in the order in which they are to be delivered.
Once the tanker has delivered the product, the order is sent back to the office, which handles the invoicing. All data is sent over a secure closed network.
BENEFITS:
OptimiSed and efficient workday
Minimizing errors in orders
Digitized workflow with minimal paperwork
Time saving for office and driver
Future-proof delivery system
24/7/365 remote support for service subscriptions
Get an offer
Should we contact you
Fill out our contact form and we will contact you
Contact me