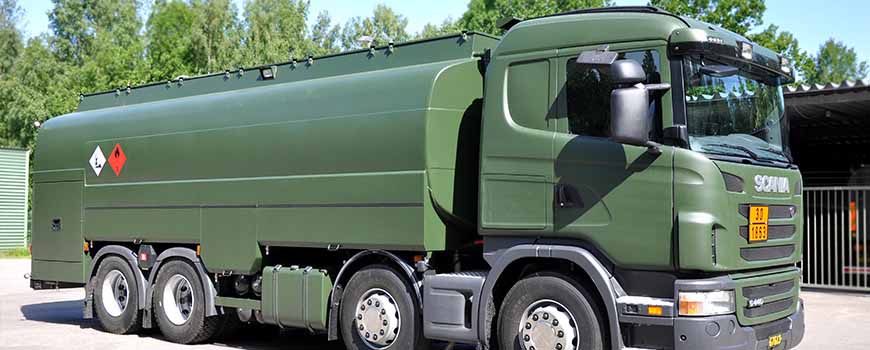 Our refueller for the defence are optimized for fast and efficient refueling of defence aircrafts at airports and in military areas. The tank is made of aluminum and therefore has a low weight making it possible to transport more fuel per trip. It holds up to 24,000 liters, which can be divided into several compartments if desired. The refueler is built with a double pipe system - one on each side - so it is possible to refuel a single aircraft or two aircrafts at a time.
Based on our many years of experience with the delivery of products for the defence, we have designed the refueler to meet the requirements for transporting fuel in relation to user-friendliness, volume, and manoeuvrability. Of course, our refueler complies with current ADR legislation and directives, and we have a strong focus on quality and only use components of the highest quality, which ensures a stable and reliable refueller.
Our refueller has a long service life, and we still maintain equipment delivered to the Danish defence produced in 1989.
SOLUTIONS:
2 axles refueller defence
3 axles refueller defence
BENEFITS:
High quality
Industry-optimized solution
Low net weight
Quick set-up
Long lifespan
CONSTRUCTION:
Depending on project and customer wishes
Get an offer
Should we contact you
Fill out our contact form and we will contact you
Contact me