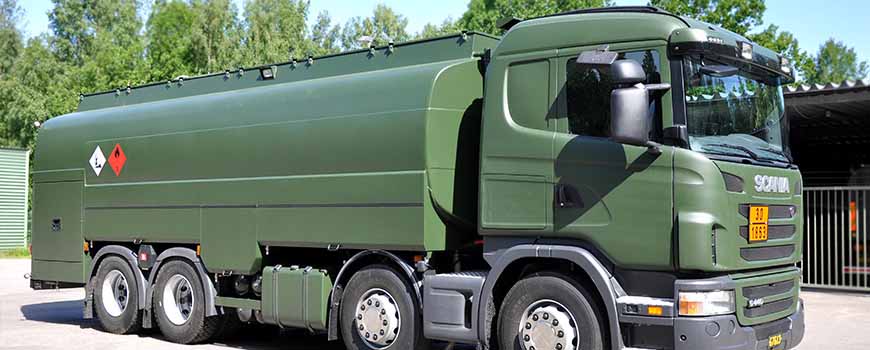 Customized
Defence solutions
We have over 40 years of experience in producing defence solutions and equipment and our products are primarily made of aluminum. The products have a very long lifespan, as we build only in quality materials and use thoroughly tested components. We are experts in meeting the high requirements of equipment for the defences in Europe.
We have produced many different defence solutions for the Danish, Swedish and Norwegian defence. The solutions include off-road tankers, refuelers for aircrafts and helicopters, fuel containers, water containers and expandable containers for military equipment and personnel.
The many different solutions are among the best on the market, as we continuously develop our products. We use competitive lightweight materials and use the latest technology.
In parallel with the production and development of new products, we are also specialists in maintaining the military's equipment on an ongoing basis to keep the equipment working. We maintain water containers, fuel containers and off-road tankers, etc. Several of the products have been in operation for more than 30 years.
In 2022, we have been approved for a large ICC project, where we, together with ADMG and a large international defence group, will improve our skills in welding in reinforced steel and the use of welding robots. In the future we will be able to supply products and cut parts in reinforced steel.
Get an offer
Should we contact you
Fill out our contact form and we will contact you
Contact me