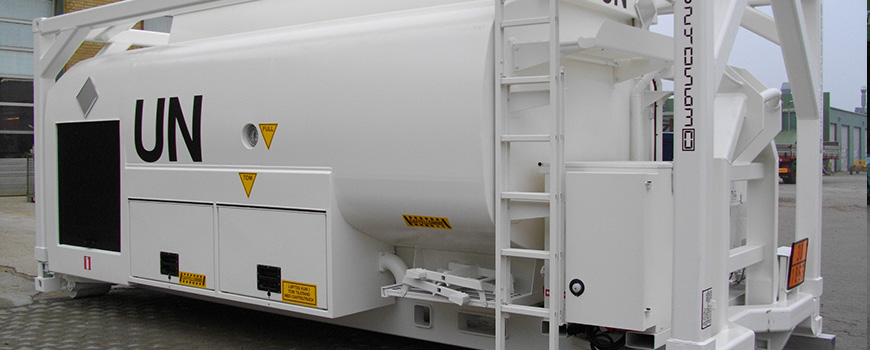 We have extensive experience in producing containers for the defences' many different tasks. Over the years we have delivered to both the Danish, Swedish and Norwegian Defences.
Our container solutions are always made in the highest quality, optimal to use and can be transported safely from place to place. We focus on working environment and safety to enable military personnel to perform their tasks in the best possible way.
We have produced water containers, fuel containers, expandable containers for equipment and personnel as well as drop tanks for ships. For some fuel containers we have supplied various modules, which can be replaced depending on whether you need to refuel aircrafts, helicopters, trucks, or smaller vehicles.
Our containers can be transported on tactical trucks, train, and ship. They can be handled with hooklift, crane, forklift, top loader, or side loader. The containers can be operated from both the transport unit and from the ground.
Containers and frames are produced in different materials such as aluminum, stainless steel, or fiberglass-reinforced polyester depending on the task required. The containers can be made with and without insulation, built-in generator, solar cells for battery operation, and with heating and cooling system for frost protection, etc.
We have supplied many CSC approved frames but can also produce according to other specifications and requirements. Our hooklift frames are manufactured in accordance with ISO 668, 1496 and 3874 as well as STANAG 2413.
When delivering our containers we always ensure a thorough training of the personnel. We supply user manuals in the individual country's mother tongue.
Get an offer
Should we contact you
Fill out our contact form and we will contact you
Contact me