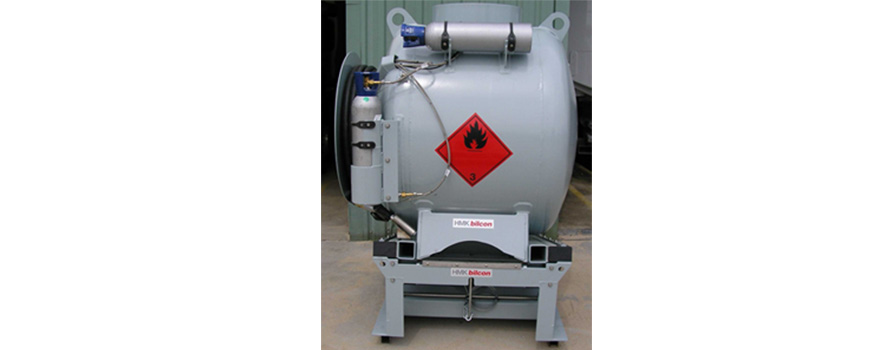 Drop tank for naval application
Our drop tank is a storage tank which is used for dispensing fuel on e.g., naval ships. The drop tank can be transported on a truck, where it is lifted off with a hook. It can be mounted on a drop frame in order to drop it off the ship should there be a fire.
The drop tank can also be used in military areas and crisis areas where it is necessary to set up a small fuel supply quickly and it can be moved from place to place. It is fitted with a gauge, fuel filter and automatic standard gun for dispensing fuel.
SOLUTIONS:
Drop frame
Stand-alone unit
BENEFITS:
High quality
Easy transportation
Quick setup
CAPACITY:
1,500 L
Get an offer
Should we contact you
Fill out our contact form and we will contact you
Contact me