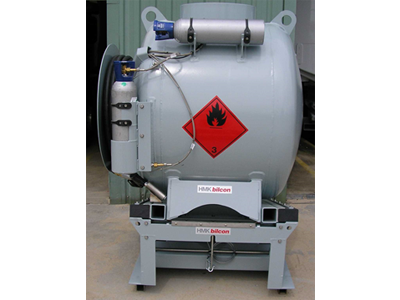 Drop tank for naval application
Our drop tank is a storage tank for supplying gasoline on eg. navy ships. It can be transported on a truck where it is lifted with a hook and it can be mounted on a drop frame making it easy to drop the tank in the oceanship if the ship should catch on fire. The drop tank can also be used in crisis areas where it is necessary to set up a smaller fuel supply quickly.
It is fitted with counter, fuel filter and automatic standard hose pistol for delivery of fuel.
SOLUTIONS:
Drop frame
Stand-alone
BENEFITS:
High quality
Easy transportation
Quick setup
CAPACITY:
1,500 L
Get an offer
Should we contact you
Fill out our contact form and we will contact you
Contact me