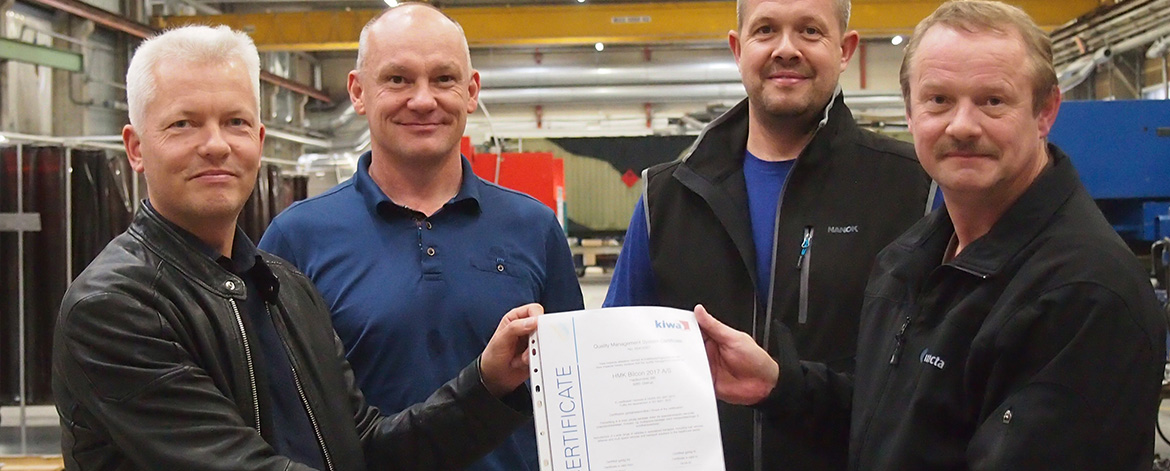 We are ISO certified and manufacture our products according to a variety of standards.
We have the following certifications:
Welding certification according to DS/EN ISO 9606-2 for design of tanks according to EN 13094: 2015 as required by ADR 2017, DS/EN ISO 10042: 2005 for arc welding of aluminum and its alloys and DS/EN ISO 13445-4: 2017 for the design and manufacture of pressure tanks.
ISO 9001: 2015 and ISO 3834-2: 2006
On September 18, 2017, we have been certified according to DS/EN ISO 9001:2015, so our quality management system have now been certified to ensure consistent product quality and streamlining workflows.
In addition, we have been ISO certified according to the standard DS/EN ISO 3834-2: 2006, in order to meet the quality requirements for melt welding of metallic materials.
Should we contact you
Fill out our contact form and we will contact you
Contact me